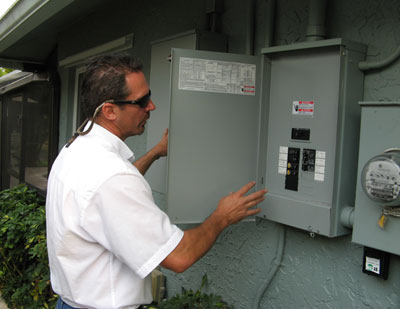 BSA Power Solutions, Inc., is owned and operated by BSA Enterprises, Inc., a State licensed and fully insured, electrical contracting firm located in Ft Lauderdale, Florida, and established in 1992. BSA Enterprises, Inc., is family owned and operated and is an all service electrical contractor providing commercial and residential services in Brevard, Broward and Palm Beach Counties.
BSA Enterprises, Inc., has been providing electrical service to commercial and residential customers since 1992. Such services include:
Commercial build-outs of restaurants, medical facilities, office buildings and sporting facilities;
New residential construction as well as residential remodeling;
Residential electrical repair services;
Fire alarm installation for condominiums;
Monitoring of fire alarm systems;
All employees of BSA Enterprises, Inc., are experienced electrical supervisors, electricians and laborers that have been members of our family-oriented Ft Lauderdale business for as little as one year with its Supervisors having been employed for seven and four years, respectively.
BSA Enterprises, Inc's newest division, BSA Power Solutions, Inc., has been established to provide customers with Briggs and Stratton Propane and LP Gas Whole House Generators. BSA realizes the need for cost effective ways to power your house and/or business in any emergency situation. BSA is a  Briggs and Stratton Authorized Dealer and Installer & service company  that provides customers with full-service installation and maintenance programs that will insure your family and/or business will have continuous power whenever a power outage occurs.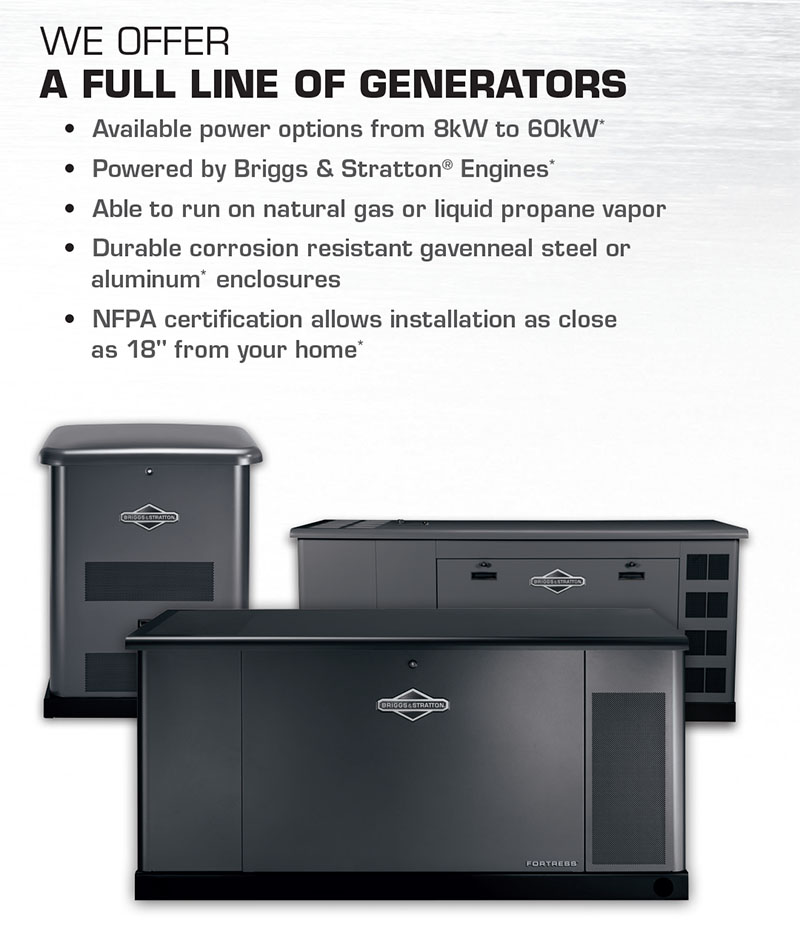 BSA employees continuously attend Briggs and Stratton seminars and training to keep its staff up-to-date with the newest products and to insure that its customers are provided with the latest technological advances and state-of-the-art power solutions.
When you choose BSA Power Solutions to provide your home or office with stand-by power, you will deal directly with its Owner/Operator and installers. There are no salespeople to make a commission or talk you into something that is not needed. BSA's Owner / Operator and installer will walk you through the entire process from choosing your stand-by system / permitting / propane installation and account set-up / plumbing / final inspections and of course, semi-yearly maintenance of your system.
State Licensed and Insured
License# EC13001261
State Licensed LP Gas Installer
LP GAS LIC # LP25130