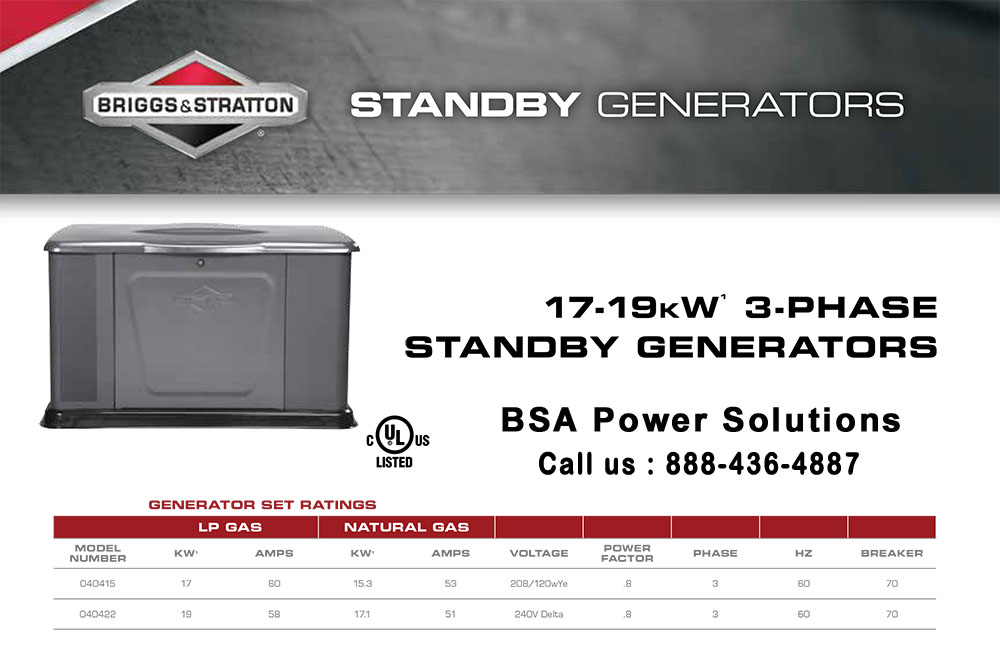 POWER YOU CAN DEPEND ON.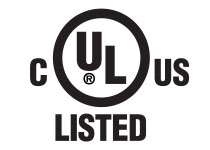 Help eliminate your customer's losses from power outages. Supported by a comprehensive commercial warranty, your customers can be confident that when the power goes out, it will perform.
Designed to offer you more options for homes or businesses with increasing electrical demands, three phase generators are part of a complete line of Standby Generators.
FEATURES AND BENEFITS
Reliable Engine Power
Our standby generators are powered by commercial-grade Vanguard™ engines that are design-engineered to dependably take on the most demanding jobs.
Simple Maintenance
More service access to the engine and alternator plus a userfriendly control panel make repairs easier and less costly for home and business owners.
5-Year Parts, 3-Year Labor Limited Warranty²
At Briggs & Stratton®, we stand behind our warranty and make it easy for our customers to work with us.
Durable Enclosure
Rust-resistant, Galvanneal steel enclosures are made from the same materials used in the  automotive industry and feature an advanced powder coat paint process, resulting in years of protection against chips and abrasions.
Quick Response
Automatically powers your home or business in seconds after sensing a power outage.
WHY CHOOSE BRIGGS & STRATTON?
Briggs & Stratton offers a full line of automatic Standby Generators from 8-60kW¹ for protection during a power outage.
TRUSTED BRAND
Briggs & Stratton has been providing reliable engine power for over 100 years. It's a name that your customers know and trust. Customers are confident that Briggs & Stratton products have the power to perform for many years.
RELIABLE PRODUCTS
Field-driven design and extensive testing, from prototype to production, help ensure that customers are receiving one of the best standby generators. Trust the proven power experts at Briggs & Stratton for complete peace of mind.
SUPPORT EVERY STEP OF THE WAY
Need help? Just call 800-759-2744. Our technical support team is trained to answer questions on our generators, transfer switches and accessories. Ready to place an order?
Our team is ready to help. Call 1-87-RELY-ON-US.