Briggs & Stratton Generator Systems
Authorized Dealer
and Service Center

---
IntelliGENT Series 30kW and 45kW Liquid Cooled Home Generator Systems
True whole house comfort and control in an extremely compact, quiet & affordable package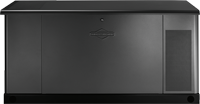 Briggs & Stratton 25kW Propane / Natural Gas Generator
The latest Home Generator Technology from Briggs & Stratton
Gives you automatic, uninterrupted power for home essentials.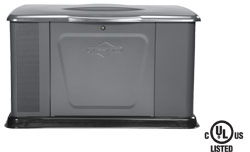 17 KW 3 phase
Emergency Generator
Permanent protection from a proven performer.
Gives you the ability to run household essentials.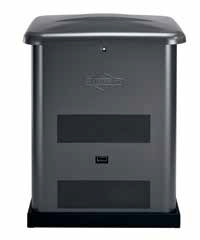 8-10kW Standby Generators
Backup Generators
Introducing the most versatile backup generator on the market today.



15kW, 17kW, 20kW
Standby Generators
BSA Enterprises, Inc.
State Licensed Electrical Contractor
FL License# EC13001261
LP GAS LIC # LP25130

Briggs & Stratton and GE Whole House Generators - Natural Gas & Propane
Covering Brevard, Broward and Palm Beach
We are authorized Briggs & Stratton and GE Generator Dealers for sales, service and installation offering cost effective natural gas & propane generators for emergency power solutions.
---
Why Buy from BSA Power Solutions:
We are electrician contractors and have many years of experience with the installation, maintenance and repairs of emergency generators.
We offer the highest quality Technical support for your electrical generator needs on your generator purchases. Most companies will tell you to call an 800 number that answers overseas.
We do offer specials on some of our generator lines to fit your budget
We can assemble custom configurations that may not be done by other companies.
---
---
The Home Generator System Program is the culmination of nearly a century of consumer power expertise, offering the innovative features and price/value that people have grown to expect from all Briggs & Stratton & GE Powered Products.

Peace of Mind
Whether you are home or away, power is automatically transferred to key circuits in your home during an outage, protecting your family while potentially saving you thousands of dollars in property damage.

Convenience
A permanent connection to your power supply via a power transfer switch automatically provides uninterrupted power to your home when the power goes out. Environmentally friendly low-cost fuels like Natural Gas or Liquid Propane provide a safe, continuous fuel supply, eliminating the need for extension cords or messy gas cans.

Reliable Performance
At the heart of the generator is a high performance, fully-featured Briggs & Stratton Vanguard V-Twin OHV engine. Designed for ultimate longevity and performance, the engine is powerful enough to work with homes that have low fuel pressure, eliminating the need for a costly additional pressure regulator.

Unobtrusive Design
A sleek housing and small footprint make for subtle yet functional operation. Sound absorbing panels and an automotive muffler also keep sound to neighbor-friendly levels.

Continuous Low-Cost Fuel Supply
A permanent hook-up to Natural Gas or Liquid Propane provides a safe, virtually continuous automatic fuel supply eliminating the inconvenient connection steps required with portable generators.

Unparalleled Support
Backed by one of the most established and comprehensive service networks in the industry, every Briggs & Stratton & GE Home Generator Systems comes with expert installation and worldwide support.
---
The process of installing a whole house generator solution involves:
A good deal of planning & Project Management on our part

Permitting - obtaining authorization by filing all required paperwork with each city

Experienced product ordering

Using state licensed electricians

Careful setup, installation and testing

Coordinating with city inspections

Propane or LP gas inspections

Coordination with utilities

Working with the homeowner
There are many steps involved to correctly install your home generator. BSA Power Solutions has the experience and knowledge to professionally install your standby generator by the state code.
Call us for a quote for your standby generator power solution for your home or business. The amount of time to perform a new generator installation (on our part) is a day or two, but unfortunately, it can take several weeks to well over a month or two to install a complete generator system due to lengthy process of permitting from the cities. The closer it gets to hurricane season, the longer it will take to get an inspection, so order your emergency generator as soon as possible, so we can schedule your installation and provide you peace of mind before the next storm season.


---
We offer
Special Financing
for South Florida Installations Only
---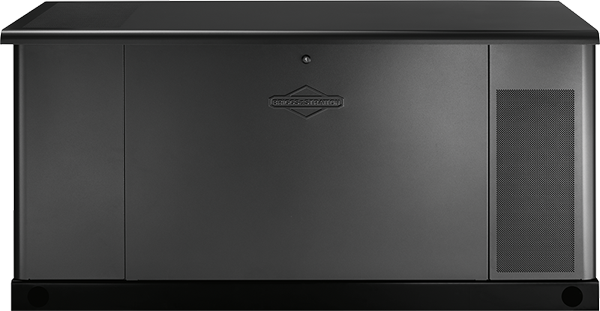 ---
Approved General Electric (GE) Line of Emergency Generators



Authorized GE Dealer and Service Center providing warranty service for GE Emergency Home Generators in South Florida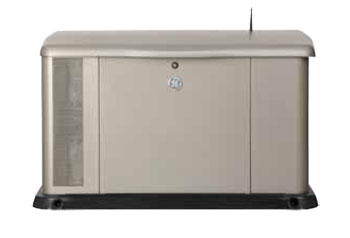 All GE Generators come with Transfer Switches!
How a GE Home Emergency Generator System Works

---
How Power Management Works with a GE Generator

---
BSA Power Solutions provides the sales, installation, maintenance and service for our emergency standby generators for your home or business. We are owned and operated by a state licensed electrical contractor, so we do not sub contract our generator installations or service. This makes us a one stop shop for your home generator purchase. We are based in Broward County Florida, providing standby generator solutions all the communities of Brevard, Broward and Palm Beach counties.

Being one of the top South Florida authorized Briggs and Stratton & GE generator retailers, we are offered great pricing , so we can pass the savings on to you. We specialize in the Briggs & Stratton - GE - 20kW, 18kW,, 15kW & 12kW - Natural Gas & Propane Whole House Generator Systems for your home and business.
Hurricanes and Tropical Storms do result in power outages that can make our lives miserable!
The Hurricane season of 2005 taught us all how long the power could be effected by a major storm or a series of major storms. It's funny how we take for granted the electric power we use in our homes. It's not till it's off, do we realize how crucial it is to our survival.
If your power is off for longer than a day:
How do you keep the food in the refrigerator cold?
How do you prepare a meal when the oven or range does not work?
The air temperature during the summer is hot!
Taking a cold shower is tough to do
No TV, DVD movies or video games
New phones require power
No computer use or internet access
How many other products use electricity that you depend on everyday?
Our standby propane generator solutions can eliminate those problems and help increase the value of your home. It now seems that every home needs it's own power solution to help during those difficult times.


GE Generator Systems
Authorized Dealer
and Service Center
In Florida

30kW - 48kW Home Generators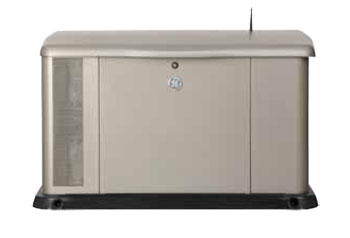 15kW, 17kW, 20kW
Standby Generators

13kW Standby Generators

11kW Standby Generators
Broward Generator Installations
Palm Beach Generator Installations
Generator Service for
Broward and Palm Beach